COMPUSHIFT Sport and COMPUSHIFT Pro
In this section are solid models and CAD drawings of the COMPUSHIFT Sport and COMPUSHIFT Pro case.
Solid models in STEP format, along with the 2D drawings can down downloaded with this link.
Drill Template
You may download and print the PDF 1:1 scale drawing below as a drill template. The holes are sized for clearance for an #12 screw (US) or M5 (metric) at .22"/5.5mm. Fiducial marks are in the center of the holes for reference. Please use the included plastic washers between the fastener and the case to avoid damage.
2D Drawings
All dimensions in the drawings below are in mm.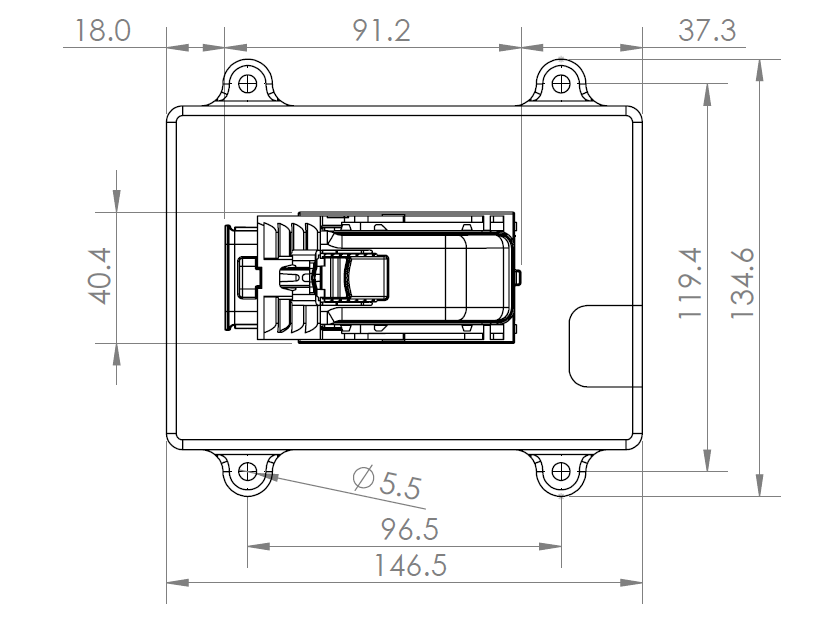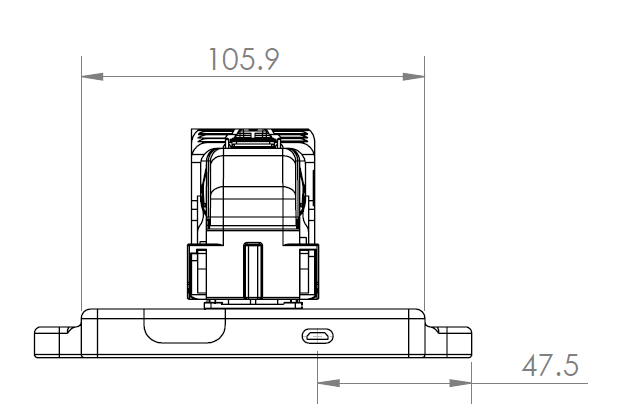 COMPUSHIFT Display
Click here to download a STEP model of the display.
This section contains 2D drawings of the COMPUSHIFT display. All dimensions are in mm.