Using the HGM CSII Parameter Tool
Prerequisites
Note that this page is a getting started guide and not a substitute for proper training.
This assumes that you have downloaded and installed the HGM utilities and necessary drivers. If you haven't, please follow the instructions for your CAN cable:
Downloading the parameters from a controller to a file

Starting the HGM Parameter Tool
You should be able to start the HGM Parameter tool by double clicking on the hgmparam.exe file from its folder. The running program should look like this: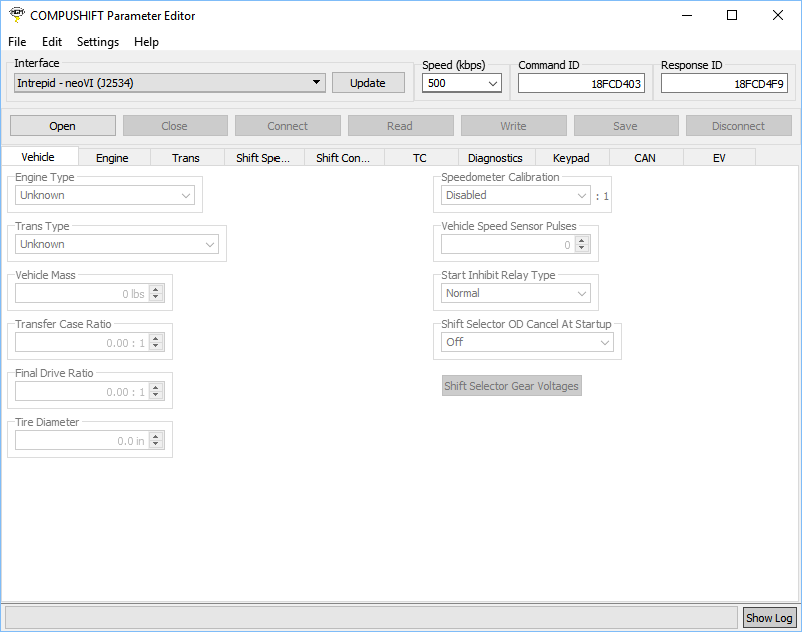 You will need to select the proper CAN interface cable in the "Interface" drop down box shown by the arrow.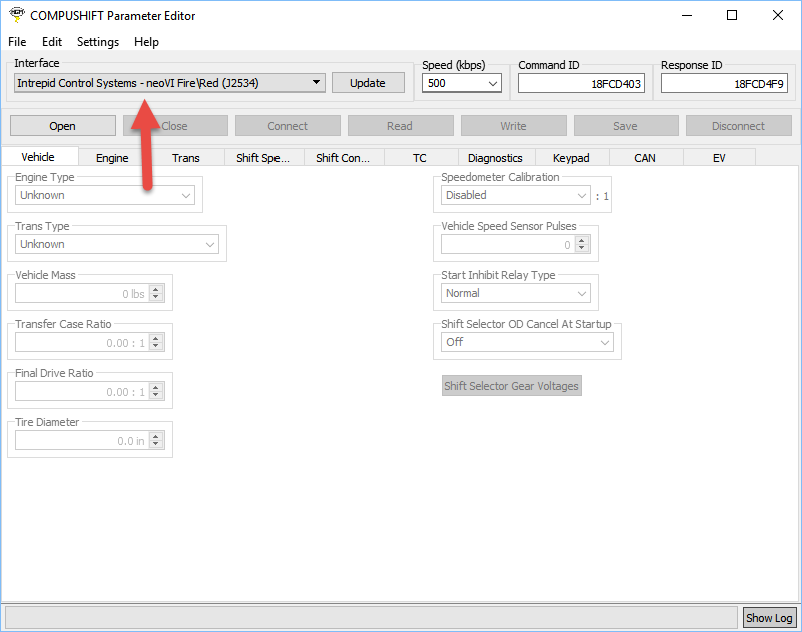 If you have selected a valid interface, the "Open" button should be active (not grayed out).
You can then click the "Open" button, after which the "Connect" button should go from grey to active as shown: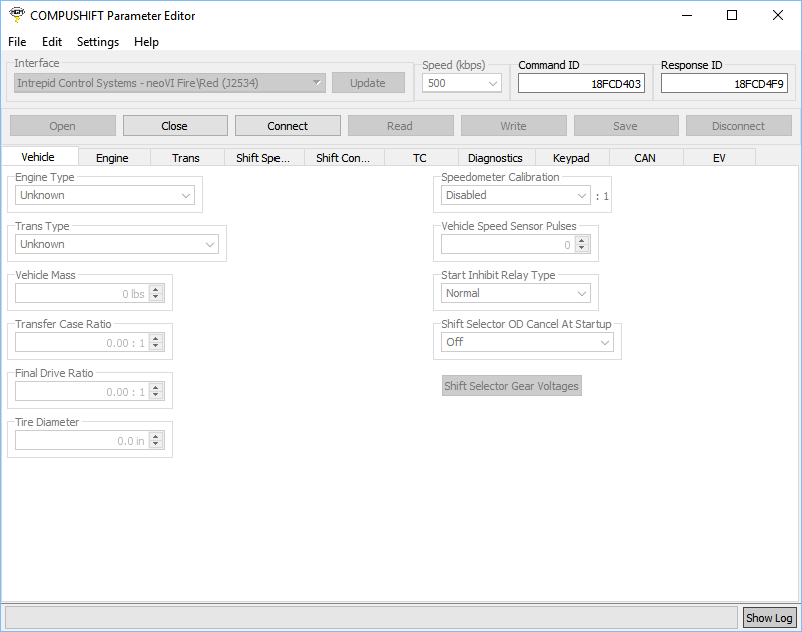 Connecting to the Controller
At this point, you should be able to attempt a connection to a running HGM transmission controller (which must be powered on, with engine off). and connected via a cable to the USB interface on the PC.
Click the "Connect" button which will automatically attempt to read all parameters out of the controller. You'll get a progress bar across the bottom while this is happening.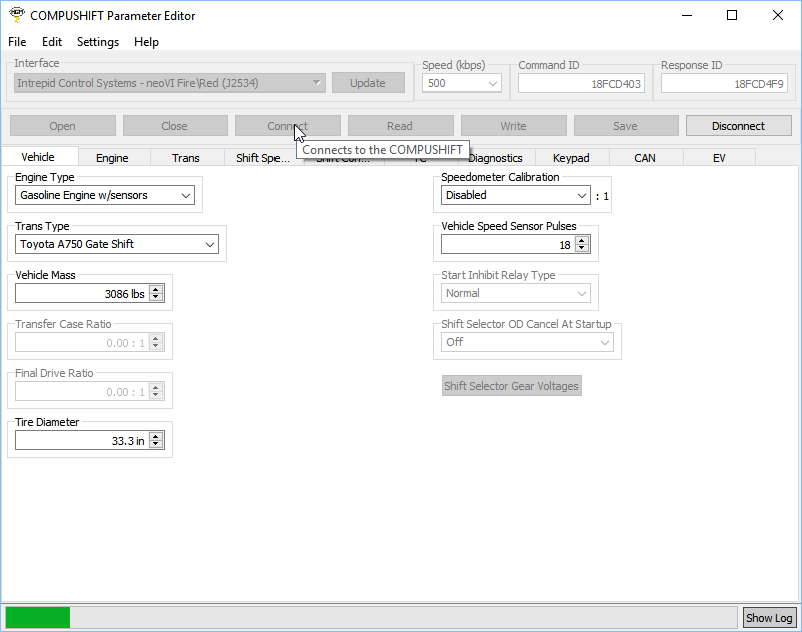 When the parameter read is complete, the progress bar at the bottom will clear, and you can review the system parameters available in each tab.
The images below are samples of each tab active. Your system will differ depending on engine and transmission type.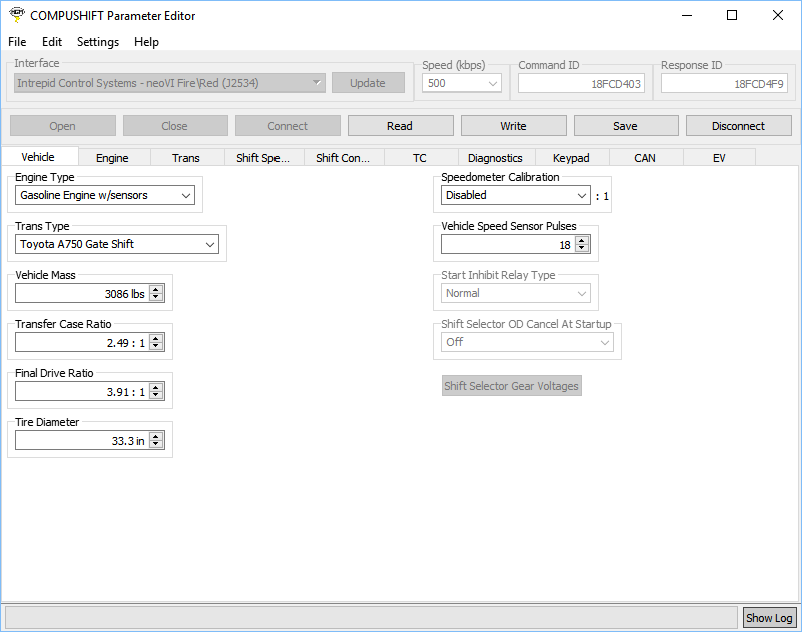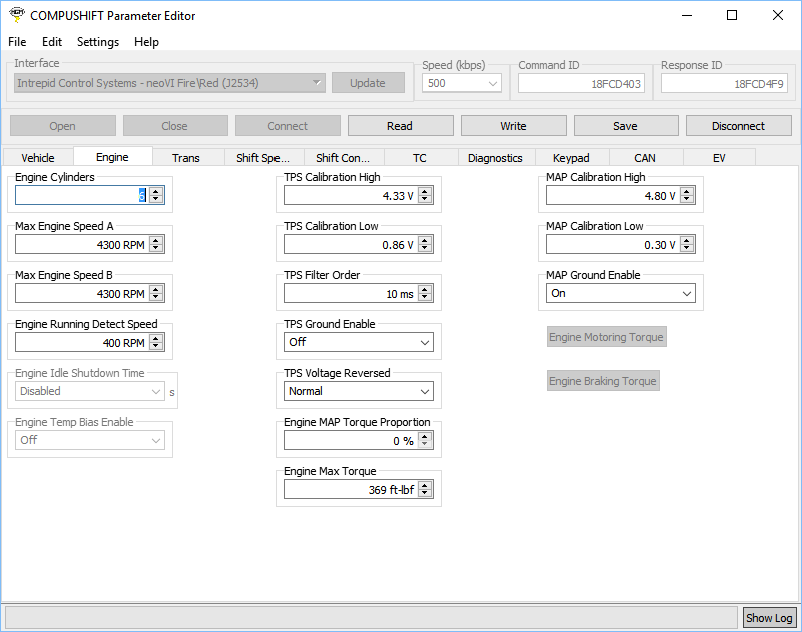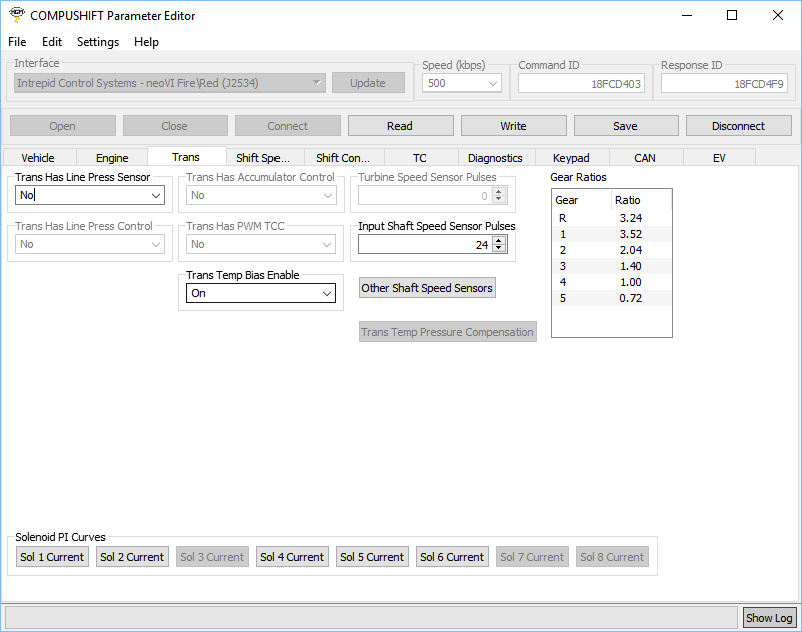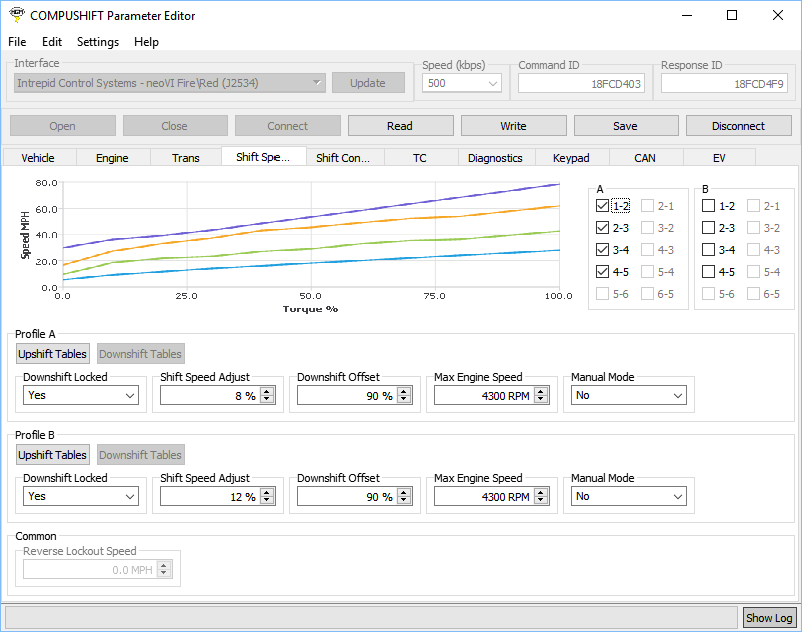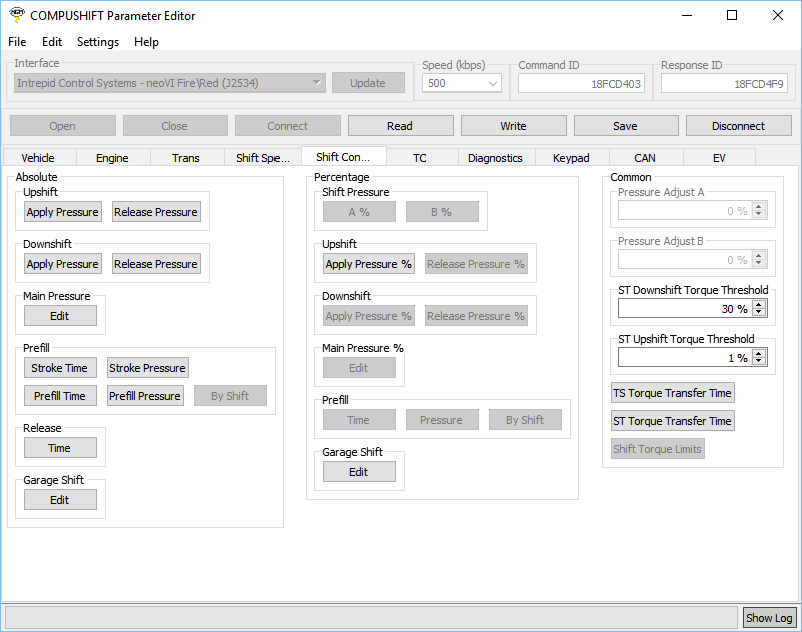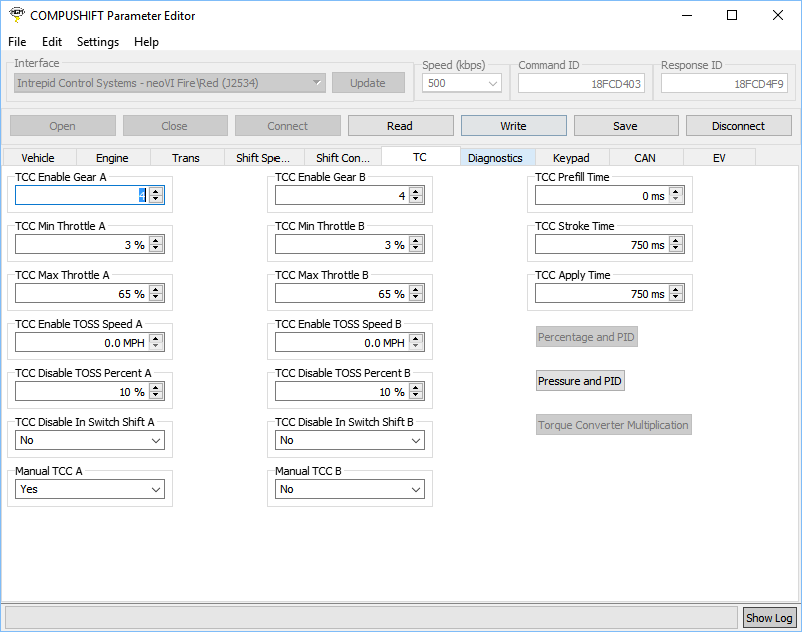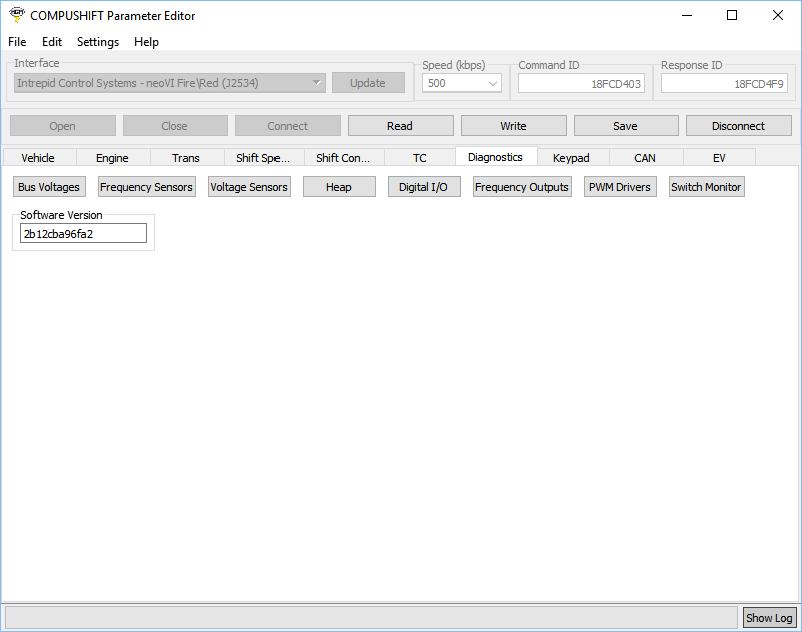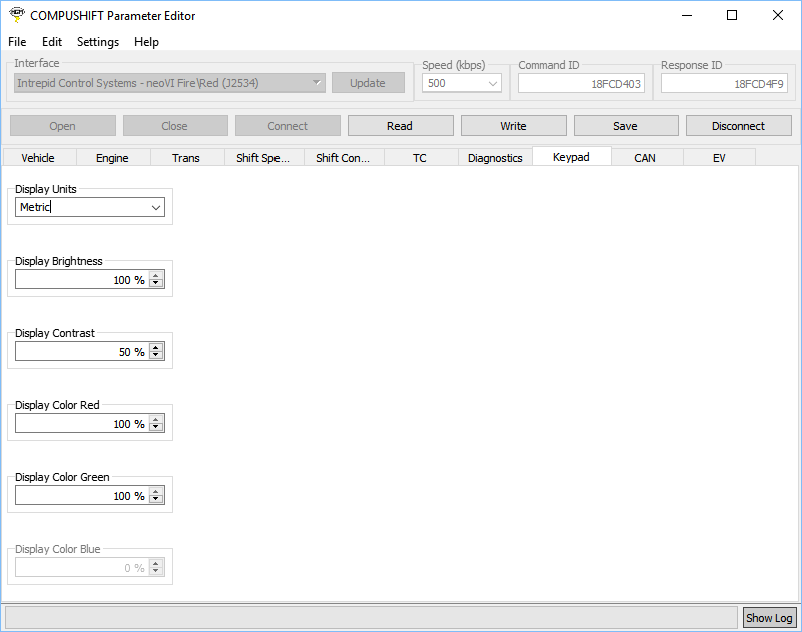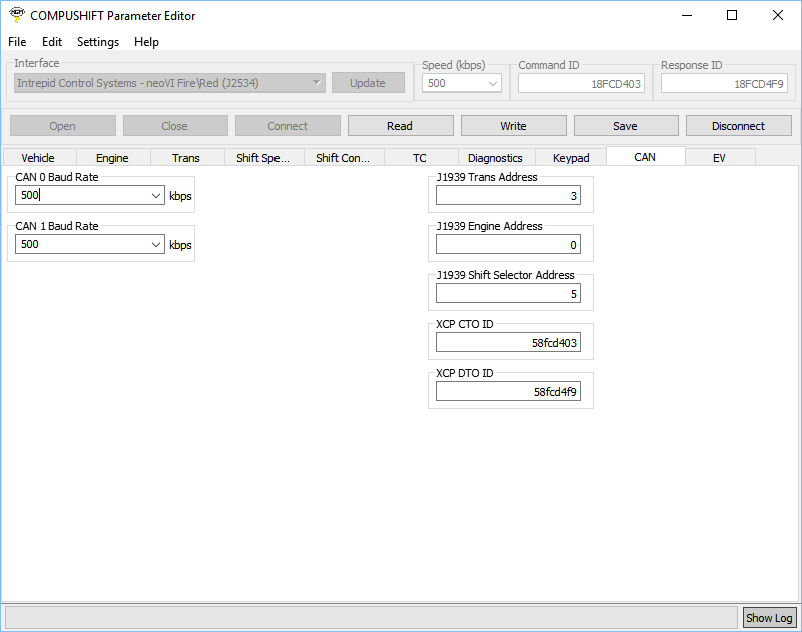 Saving the Calibration to Your PC
While the controller is connected, you can save the current calibration to disk on your PC. Go the File menu and select "Save Parameter File As"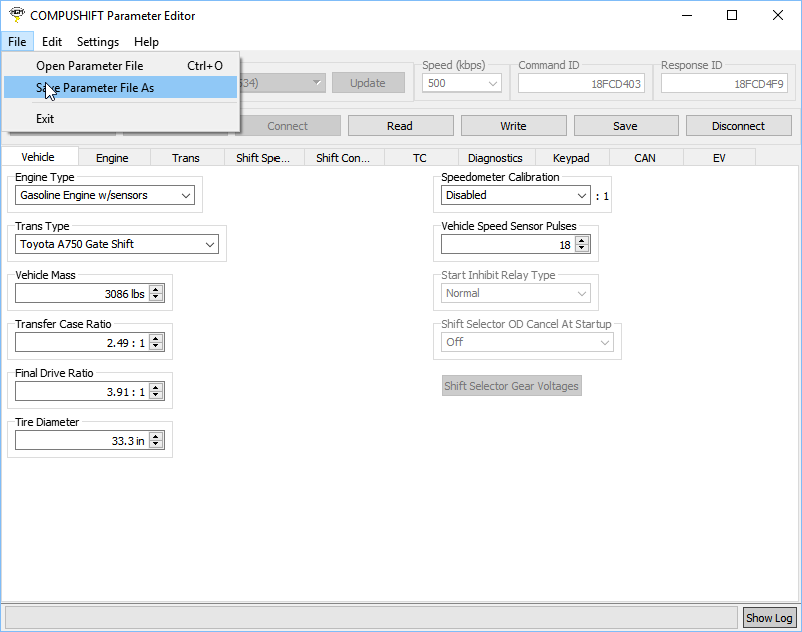 When prompted, enter a file name to save the file. It's usually a good idea to save using a name that corresponds to the vehicle owner, model, engine and / or transmission.
Disconnecting from the Controller
You can disconnect from the controller by clicking on the "Disconnect" button shown by the arrow.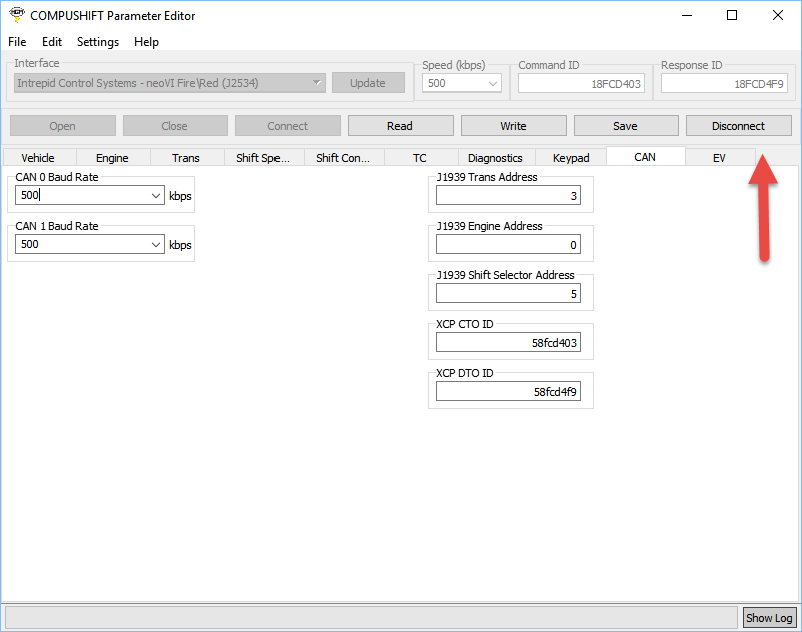 Close the connection to the USB to CAN cable using the "Close" button.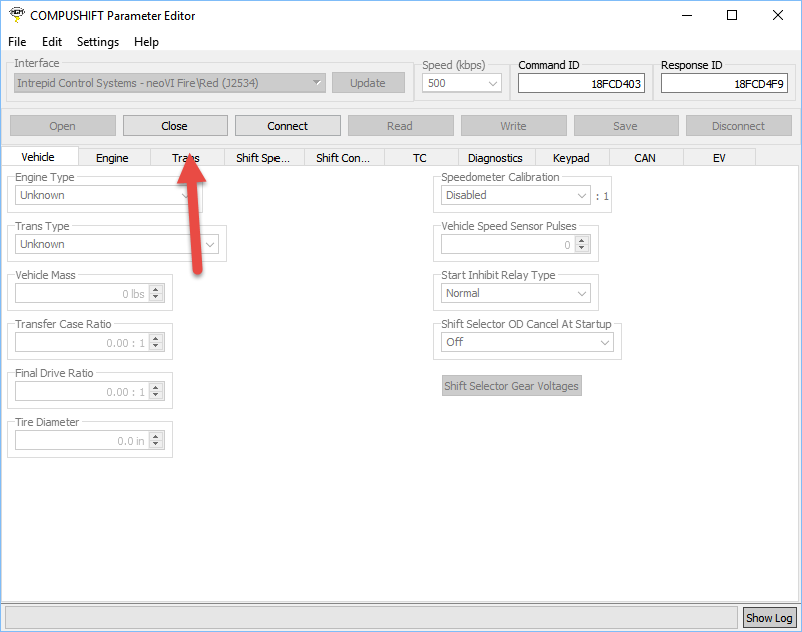 Exiting the Parameter Tool
You can exit from the parameter tool at any time by using the "Exit" selection from the "File" menu.